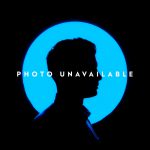 Julie Gill
Julie Gill is a senior advisor at Advantage Consulting specializing in government and regulatory affairs. Julie spent a decade at a Global Fortune 200 energy company and developed and led the regulatory and government affairs programs across multiple markets resulting in the successful development of thousands of MWs of natural gas power plants, renewables and energy storage facilities. Julie spent a decade at the California Independent System Operator joining the year of start-up, through the energy crisis, and beyond. She utilized her out of the box strategic thinking to propose a third category of transmission project approval paving the way for federal approval of transmission that is constructed to meet public policy goals and not based on economic or reliability standards. This was of paramount importance in California being able to achieve its ambitious and laudatory renewable goals. She foresaw the importance of environmental justice nearly 15 years ago as an important consideration in the application of the transmission planning standards resulting in the California Independent System Operator being the first ISO to embrace environmental justice in the work performed. She was instrumental in the creation of the Energy Action Plan created for San Francisco where she worked closely with diverse community stakeholders, energy companies, state and local agencies, and then-Mayor Gavin Newsom (now Governor) to create an energy future aligned with their environmental and socio-economic goals.
Julie is a dynamic and natural consensus builder and coalition former. She is able to utilize her ability to create natural and authentic relationships with her skills in communication to take complex issues and relay them in a way that helps facilitate understanding and buy-in on the importance of infrastructure in society. This has proven to be critical in advancing infrastructure proposals through the many layers of permitting and especially with elected officials at every level.
Julie is deeply committed to advancing women in energy and helped launch a global club in the US uniquely focused on getting more women in the c-suite and on boards of energy companies. Julie continuously looks for ways to elevate women to their full potential not only for the women themselves, but for the greater return on investment that studies show having diversity brings.
Prior to her time in energy, Julie worked for the district attorney's office where she created domestic violence programs and investigated an unsolved homicide that had been rejected for insufficient evidence years earlier. Her work resulted in the successful conviction for 1st-degree murder of the perpetrator. The story was recently featured on 48 Hours and she still stands with the victim's family in advocating against the release of the convicted murderer at the nearly annual parole hearings. This case is a part of what drives her deep convictions in supporting victims of human trafficking, sexual assault, child abuse, and domestic violence. Julie is a featured author in the local community publications about the importance of social issues plaguing our communities and children.
Gill earned her undergraduate degree from California State University at Chico and her Juris Doctorate from the University of the Pacific, McGeorge School of Law, with an advanced certificate in governmental affairs.