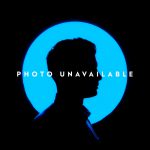 John McKinsey
John McKinsey is Of Counsel to Advantage Consulting and is a California-licensed energy and business transactions attorney focusing his energy practice on the representation of Independent Power Producers (IPPs) and the developers and operators of power generation facilities worldwide. In California, he has regularly served as lead counsel for the siting of major power projects and provided extensive leadership and guidance in the areas of compliance and regulatory matters, facility development and operation. John also negotiates power purchase agreements (PPAs) and represents clients in power procurement development and energy asset purchase or sale transactions throughout the western United States and in countries around the world.
John has represented clients before numerous regulatory agencies including the California Energy Commission, California Public Utilities Commission, the California Independent System Operator, California Air Resources Board, State Lands Commission, United States Department of Fish and Wildlife, the California Coastal Commission, the California Department of Water Resources, the California Division of Oil, Gas and Geothermal Resources, the federal Environmental Protection Agency and numerous regional governmental agencies including air quality districts, water boards, cities, and counties. John has negotiated or represented clients before numerous municipal and investor-owned utilities.
John gained significant engineering and applied science knowledge and skills while serving in the United States Navy on submarines as a nuclear power plant operator and supervisor and leading electrician. His background enables him to readily understand industrial, technical, chemical and energy-related processes, facilities and issues and translate them with clarity for other parties and governmental agencies.
John teaches Energy Law at the School of Law at University of California, Davis and is the author of The Organized Attorney along with other books. John speaks regularly regarding the regulation and business of energy. 
McKinsey earned his undergraduate degree from California State University at Sacramento and his Juris Doctorate from the University of California at Davis, School of Law. John served in the United States Navy and was honorably discharged.