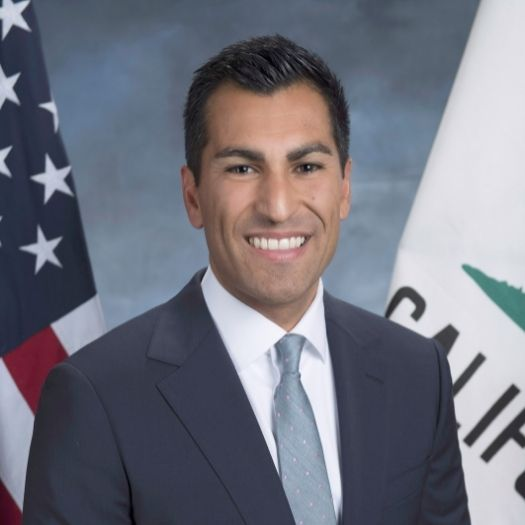 After caucusing for more than six hours Thursday, Assembly Democrats voted unanimously to make Assemblyman Robert Rivas, D-Salinas, the next Speaker.  But first, they will re-elect current Speaker Anthony Rendon, D-Lakewood to open the legislative session next month. 
In a negotiated outcome, Assemblymember Robert Rivas will succeed Assembly Speaker Anthony Rendon in late June under a deal that diffuses a long and bitter standoff in the California Legislature.
After caucusing for six hours Thursday, Assembly Democrats emerged with a deal to have Rendon remain in power until the end of June and then hand off caucus leadership to Rivas.
"I look forward to working with Assemblymember Rivas in anticipation of a smooth transition in 2023," Rendon said in a statement.
Rivas secured commitments in May from a majority of assemblymembers and attempted to initiate a transition. Rendon balked, and a May standoff ended without a conclusive result. That result opened a rift within the caucus, dividing Democrats to the point that Rivas launched a rival campaign operation that paralleled the traditional Rendon-led structure.
Rivas told reporters Thursday that he was excited to "do the incredibly hard work and exciting work of unifying that caucus."
The speakership comes with tremendous power to shape policy — including by appointing policy committee chairs with the authority to block or shape legislation — and responsibility for leading Assembly Democrats' campaign operation.
The protracted standoff profoundly divided the caucus. Both camps spent months maneuvering and parsing the Assembly rules governing leadership selections. At one point, there was a very "good rumor" that Rendon floated making Assemblymember Evan Low his successor in exchange for Rendon staying on — a surprising move, given that Rendon last year punished Low for seeking the speakership by stripping him of his influential committee chairmanship. Low then joined the Rivas coalition and was, at one point, widely viewed as the likely next Appropriations chair.
Term limits made Rendon's 2024 departure inevitable. Rivas ascended with the help of numerous members who have been elected in the last couple of cycles, just as Rendon did when he compiled the votes in 2016. Many of Rendon's longtime lieutenants departed this year. Soon Rivas will preside over a transformed caucus: At least 15 incoming members.