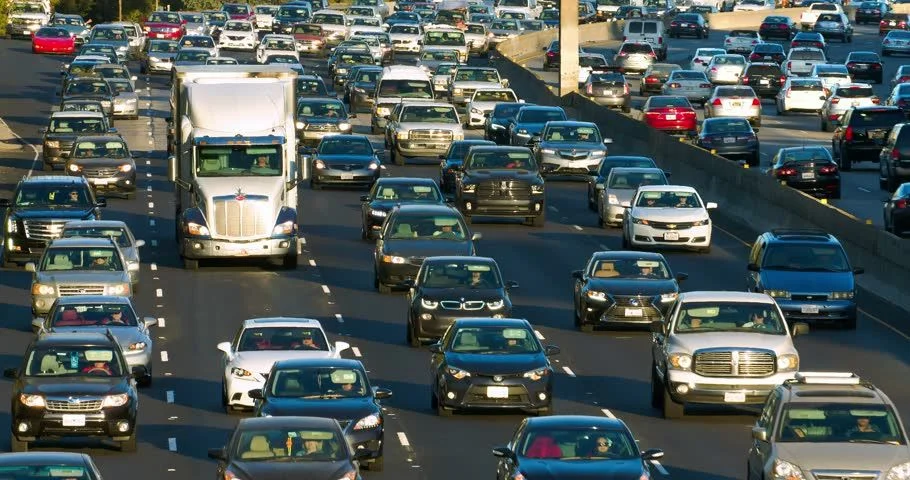 The California Air Resources Board (CARB) voted this week to ban the sale of new gas-powered cars and trucks by 2035, a first-in-the-nation mandate the state's leaders hope will jolt the automotive industry and truly make electric vehicles mainstream.
In a statement, Governor Gavin Newsom said, "It's ambitious, it's innovative, it's the action we must take if we're serious about leaving this planet better off for future generations… California will continue to lead the revolution towards our zero-emission transportation future."
The rule, which was formalized nearly two years after Newsom first announced it, will pose a significant challenge. Sales of fully electric vehicles in California, the country's largest auto market, have made up 16 percent of the total so far in 2022. Industry experts say reaching the new goal will require fixing supply chain issues and building charging stations — and for EV prices to come down.
The new regulation requires 35 percent of new cars sold in the state to be zero-emissions by 2026.  That number will increase to 68 percent in 2030 and 100 percent by 2035.
California's rule has some exceptions. Older gas-powered cars may still operate and be sold on the used-vehicle market. In addition, some hybrids that are powered by gas and electricity will also be allowed.
The state will require permission under the federal Clean Air Act to set the requirement of 100 percent non-gas vehicle sales, and it's unclear how long that process will take.  The Biden administration for months has been considering a separate waiver for strengthened tailpipe rules for heavy-duty trucks, with manufacturers complaining that the government did not give them the required four-year lead time.  Such a waiver could also be vulnerable under a future Republican president opposed to the ban.
The Trump administration, for example, revoked an earlier waiver allowing California to set stronger emissions standards through 2025; litigation had only just begun when the newly arrived Biden administration hit reverse and restored the state's authority.
Note, that California previously maintained a goal of 5 million zero-emission vehicles (ZEVs) on California roads by 2030 pursuant to Executive Order B-48-18.  Under Executive Order N-79-20, Newsom changed this goal to require all new vehicles offered for sale in the state to be ZEVs by 2035 for light-duty cars and trucks, and by 2045 for heavy and medium-duty vehicles. In spite of the substantial but as-yet-unknown costs and other effects of this action including as discussed in prior reports the availability of the required battery and related materials, the state agencies are now moving ahead to implement this order administratively using the blanket authorities given to them by the legislature under the climate change program.
California's sales mandates for ZEVs first began with the Air Board's adoption of the LEV I regulations in 1990. After four decades, these mandates have resulted in ZEVs comprising 15.6% of new light vehicle registrations in the second quarter of 2022.