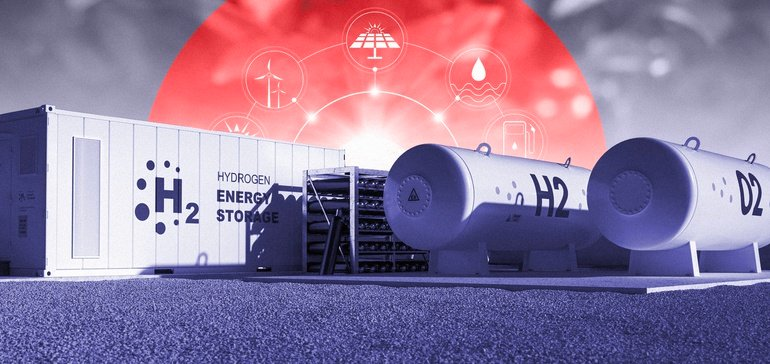 Following many delays, the CPUC has finally issued an assessment of the feasibility and safety implications of injecting hydrogen into the natural gas system, and in order to advance its deployment.  The study by UC Riverside represents a critical step in considering renewable hydrogen as a component in California's statewide decarbonization strategy.
The UC Riverside Hydrogen Blending Impacts Study was commissioned by the CPUC in compliance with Senate Bill 1369 and as part of the CPUC's ongoing Renewable Gas Rulemaking. The Rulemaking examines expanding renewable hydrogen by establishing standards and interconnection protocols for injecting renewable hydrogen into natural gas pipelines. The Study assesses the operational and safety concerns associated with injecting hydrogen into the existing natural gas pipeline system at various percentages to help California establish the standards and interconnection protocols for possibly injecting renewable hydrogen into natural gas pipelines.
The Study's findings include:
Hydrogen blends of up to 5 percent in the natural gas stream are generally safe. However, blending more hydrogen in gas pipelines overall results in a greater chance of pipeline leaks and the embrittlement of steel pipelines.
Hydrogen blends above 5 percent could require modifications of appliances such as stoves and water heaters to avoid leaks and equipment malfunction.
Hydrogen blends of more than 20 percent present a higher likelihood of permeating plastic pipes, which can increase the risk of gas ignition outside the pipeline.
Due to the lower energy content of hydrogen gas, more hydrogen-blended natural gas will be needed to deliver the same amount of energy to users compared to pure natural gas.
The Study concludes that additional examination is needed into blending hydrogen into the gas system to ensure its safety in California. The Study finds that it is critical to conduct real-world demonstrations of hydrogen under safe and controlled conditions to build on the Study's findings and determine the appropriate blend percentage suitable to mitigate operational risks such as ignition.
The Study is available at: docs.cpuc.ca.gov/PublishedDocs/Efile/G000/M493/K760/493760600.PDF.
The Ruling seeking comments on the Study is available at: docs.cpuc.ca.gov/PublishedDocs/Efile/G000/M494/K574/494574597.PDF.