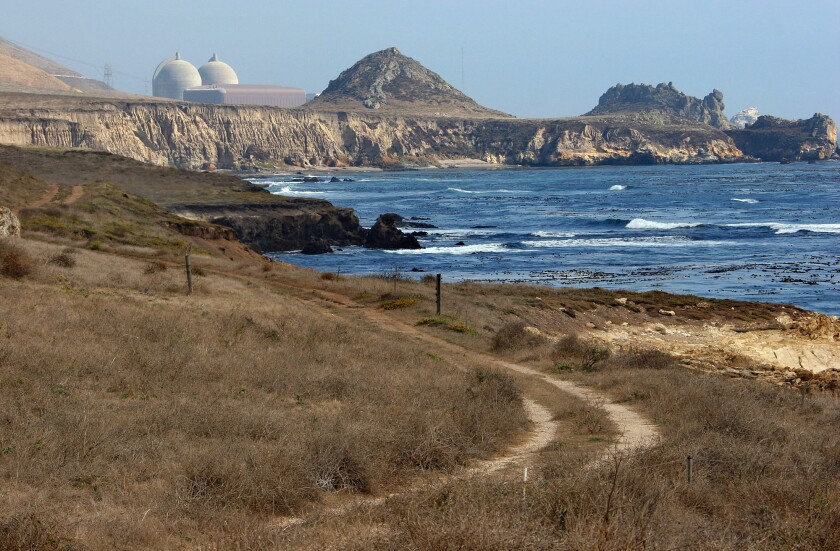 Strange things tend to happen at the end of the Legislative session – and it seems that 2022 will be one of those years in Energy.
As we have reported, Governor Gavin Newsom's idea to have PG&E relicense the Diablo Canyon nuclear generating station has received a hard reaction from some well-prepared groups.
In a CEC filing this week, the "settlement" party on the shutdown of the facility articulated that the "contract" entered into by the parties cannot be undone by Newsom's proposal. The negotiated settlement was argued over many months at the CPUC.
Newsom's "5 pillars" seeking that CARB "step up their game" on climate change (RE: the Scoping Plan) is also being challenged by a massive group of business and social justice-minded membership organizations.
And now the latest.  A document was circulated late on Friday, which was first reported by the Associated Press:
California nuke extension challenged in legislative proposal — A proposal circulated Friday by California Democratic legislators would reject Gov. Gavin Newsom's plan to extend the lifespan of the state's last operating nuclear power plant — and instead, spend over $1 billion to speed up the development of renewable energy, new transmission lines and storage to maintain reliable power in the climate change era. Adam Beam and Michael Blood in the Associated Press – 8/20/22
The "fun in energy policy" at the end of this session is indicative of poor policy thinking or bad advice that Governor Newsom is acting on.  Or is it much more calculated?  Is this purely to generate press releases for what Newsom has previously called "audacious climate policy goals" – or – is this just an effort to keep his name in the discussion surrounding his "presidential" goals?
Interestingly, this article also ran this morning in the Los Angeles Times:
California voters favor Newsom over Harris, don't want Biden to run again, poll finds — Californians have little appetite for a rematch of the 2020 presidential race, according to a new UC Berkeley Institute of Governmental Studies poll, with strong majorities of the state's voters hoping neither President Biden nor former President Trump runs again in two years. Melanie Mason in the Los Angeles Times – 8/20/22
Of the Diablo article and this one, any bets on which one Newsom is reading more closely?
Advantage Consulting will track this closely and keep you posted.