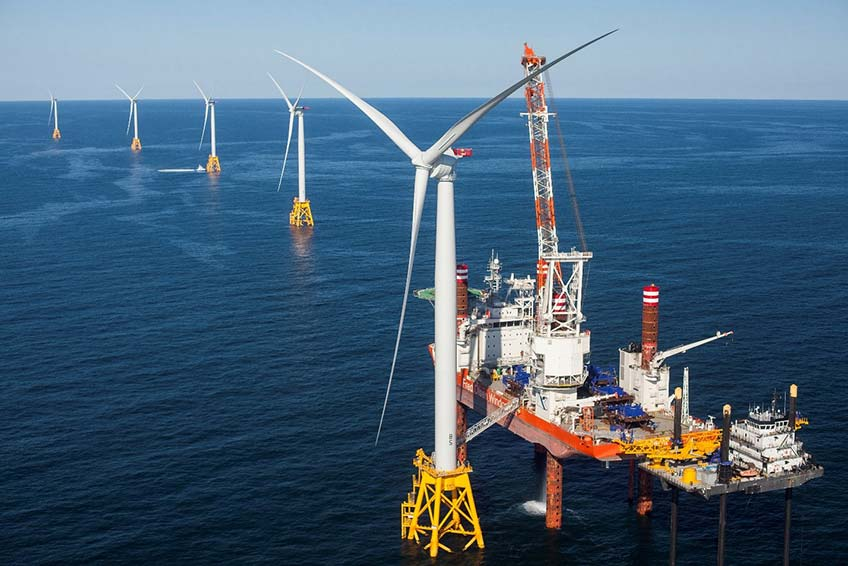 On Wednesday, the California Energy Commission approved a report establishing a 2 to 5 GW goal for offshore wind power by 2030 and a 25 GW goal by 2045.
CEC Chair David Hochschild said, "These ambitious yet achievable goals are an important signal of how committed California is to bringing the offshore wind industry to our state. This remarkable resource will generate clean electricity around the clock and help us transition away from fossil fuel-based energy as quickly as possible while ensuring grid reliability."
"We have a once-in-a-generation opportunity to transition to a new, clean and green energy in a way that could put thousands of Californians into high-skilled, well-paying jobs, and that opportunity, as we know, is just blowing 20 to 25 miles off our California coast," said David Chiu, a former state Assembly member who is now San Francisco city attorney, at the CEC meeting.
The goal seems rather lofty, considering no offshore wind farms exist. In addition, the draft offshore wind report issued in May included a much lower target. The draft report listed a 3 GW goal by 2030 for offshore wind and a 15 GW goal by 2045. The draft report also listed the technically feasible capacity for offshore wind at 21.8 GW.
So, what new information did the CEC identify in three months to amend the goal? None.
The final report listed the technically feasible capacity for offshore wind at 21.8 GW. The report says that only 12 to 17 GW can be built by 2045. The only change is that the state can wish and hope to reach 25 GW of wind power. The final report states, "In light of the Governor's call to adopt a more aspirational target… the CEC establishes a preliminary planning goal of 25,000 MW (25 GW) for 2045." The report further states that it does "not consider potential impacts to ocean use and environmental considerations" which may limit some potential sites. The report also included sites off of Diablo Canyon, which will not be available if the nuclear plant gets an extension.
By the end of this year, two sites in California, off Morro Bay (San Luis Obispo County) and Eureka (Humboldt County), will be up for auction. The sites have the potential to produce over 4.5 gigawatts of energy. Where the other 20.5 GW is anybody's guess.